Reliable Real Estate Lawyer Services in Ajax
Navigating the intricacies of real estate law can feel like traversing a labyrinth. But with the right legal guide, the path to successful property transactions can become much clearer. At GKlaw, our skilled Ajax real estate lawyers are ready to provide top-tier service and support, protecting your interests at every step.
About Ajax
Ajax, nestled in the Durham region of Ontario, Canada, is a dynamic town that combines urban amenities with a small-town charm. Located on the shores of Lake Ontario, Ajax is just a short drive from bustling Toronto, making it an ideal location for those who crave a balance of serene suburban living and the vibrancy of city life.
People are increasingly drawn to real estate property in Ajax because of its diverse and inclusive Ajax community, rich history, scenic beauty, and plentiful recreational facilities. Ajax's commitment to sustainable growth, coupled with its robust economy, excellent school districts, and well-planned neighborhoods, makes it an attractive investment for prospective property owners.
This city is a great fit for families seeking a safe, community-centric environment to raise their children. Its proximity to Toronto also makes it appealing to professionals who desire a peaceful haven to return to after a busy day in the city. Retirees are not left out either; they would find the picturesque landscapes and slower pace of life in Ajax very appealing. Indeed, Ajax provides an enriched quality of life, making it a desirable choice for real estate transactions.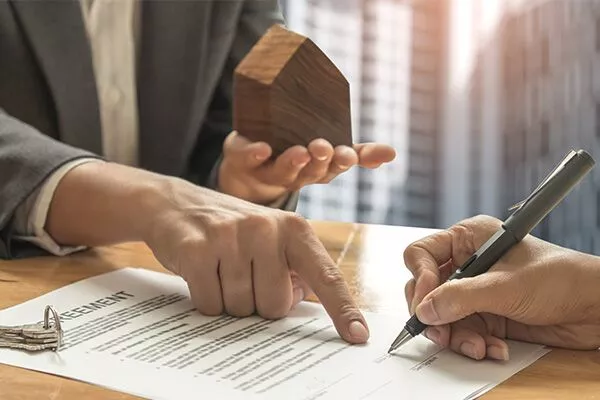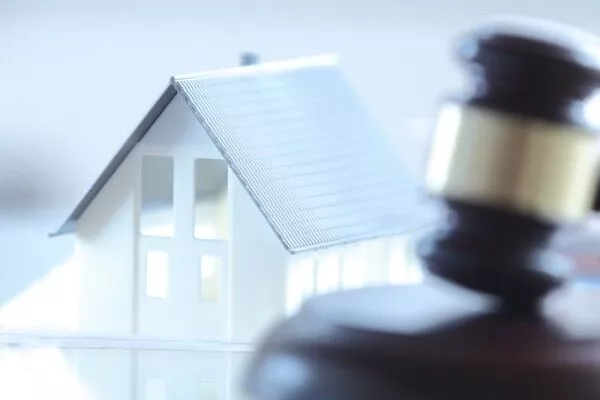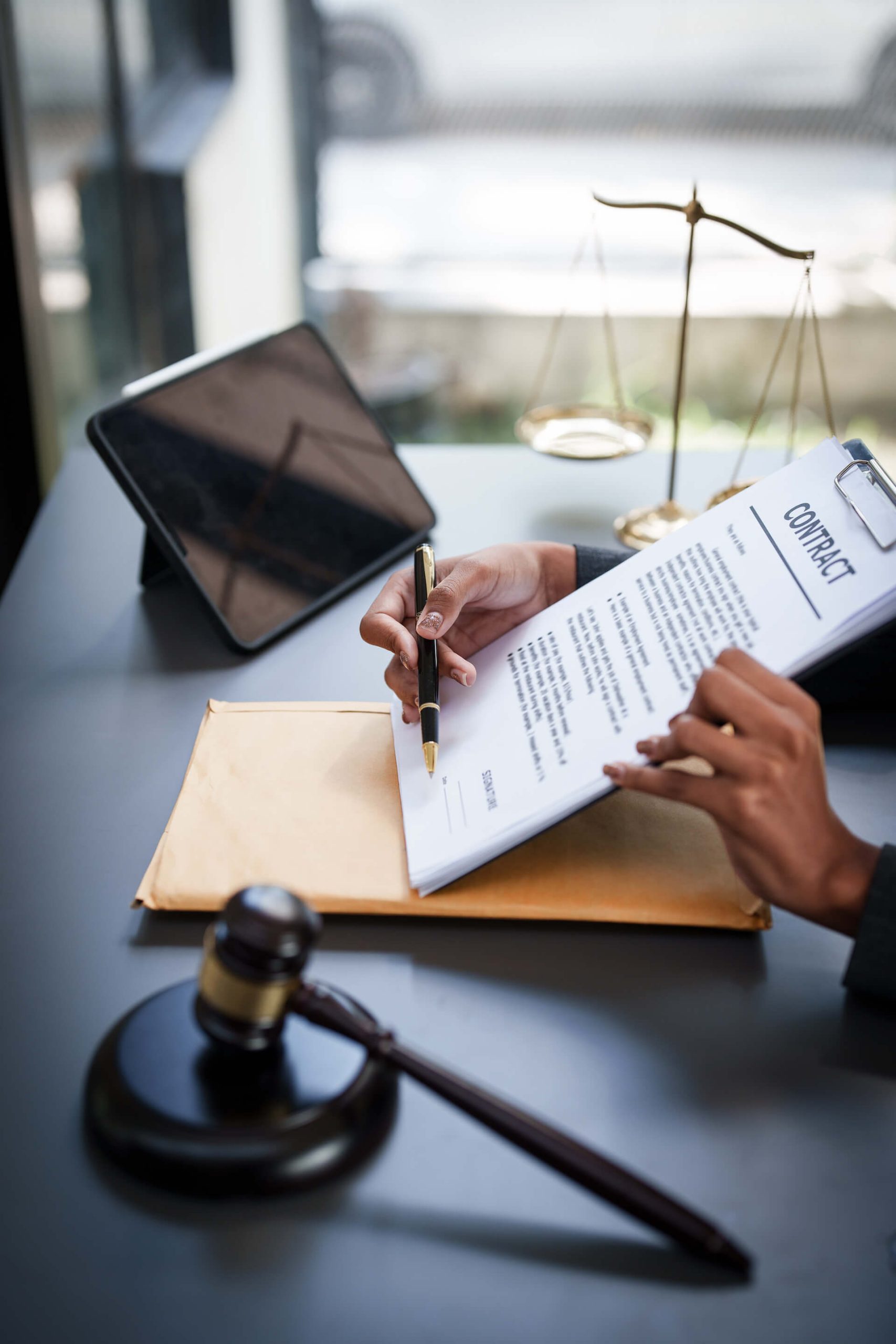 Why Choose GK Law
Real Estate
At GKlaw, we take pride in our extensive experience and comprehensive knowledge base. Our team is dedicated to providing exceptional service, solving problems proactively, and ensuring every client's peace of mind. Our track record, studded with successful cases, testifies to our commitment to your success.
GKlaw's Deep Experience and Knowledge Base
With years of experience in the legal services field, our team at GKlaw has accumulated an impressive depth of knowledge. We've dealt with a diverse range of cases and scenarios, allowing us to become familiar with virtually all aspects of real estate law. Our seasoned lawyers use this wealth of experience to provide you with practical, effective legal solutions tailored to your specific needs.
Dedication to Client Service
At GKlaw, we believe that the client is at the heart of all we do. Our team is committed to delivering the highest level of service, ensuring that all your concerns are addressed promptly and efficiently. We provide regular updates about your case, ensuring you're always in the loop and feel comfortable with the process.
Exceptional Problem-Solving Abilities
Every real estate transaction or dispute comes with its own set of unique challenges. At GKlaw, we excel at thinking on our feet and creating innovative solutions to address these challenges. Our proactive approach to problem-solving means that we anticipate potential issues before they escalate, saving our clients time, stress, and money.
We are proud of the successful cases we've handled and the positive feedback we've received from our clients. This track record is a testament to our team's hard work, dedication, and expertise in real estate law. Our successful track record is not only a point of pride for us as law firm, but also a source of confidence for our clients.
Our Real Estate lawyer will be happy to assist you with respect to any of our legal services
Our Services
Our Legal Services
Services
Residential and Commercial Transactions
Safeguard your dwelling and investments with the professional guidance of a seasoned real estate lawyer proficient in residential and commercial real estate transactions, encompassing the purchase, sale, and refinancing of properties.
Commercial Legal Assistance
Benefit from proficient legal counsel and representation for your commercial and residential real estate and transactions requirements, inclusive of leasing contracts, zoning regulations, and development initiatives.
Corporate Legal Solutions
Preserve your corporate interests with the assistance of a lawyer who comprehends the intricacies of corporate real estate transactions, spanning from acquisitions and dispositions to leasing arrangements and financial planning.
Estate Planning and Wills
Envisage your future and safeguard your wealth with a specialist lawyer in real estate-centric wills and estate matters.
Mortgage Refinancing
Refinance your mortgage with self-assurance, empowered by the expert legal guidance that assists you through the process while securing your interests.
Litigation Law Services
Our accomplished team of civil litigation lawyers is at your disposal to protect your legal rights and facilitate the achievement of the most favourable outcomes.
Real Estate Transaction Process
Step 1: Initial Consultation
We begin by meeting with our clients to understand their specific needs, whether it's buying or selling a real estate property. Our lawyers explain the legal aspects of the real estate deal process, answer any questions, and set expectations.
Step 2: Agreement Drafting and Review
Our lawyers expertly draft or review purchase and sale agreements, ensuring all legal aspects are covered and the firm and clients' interests are well-protected. We ensure the terms are clear, fair, and align with our client's goals.
Step 3: Title Search
We conduct a thorough title search to identify potential issues like liens, easements, or zoning restrictions that could affect the real estate transaction or future use of the real property.
Step 4: Securing Financing
If necessary, we work with our clients to navigate and deal with the legal aspects of securing mortgage financing, interpreting the terms, and ensuring compliance.
Step 5: Pre-Closing Review
As the real estate transaction approaches its conclusion, we conduct a pre-closing review to ensure all necessary documents are in place and all agreed-upon conditions have been met.
Step 6: Closing
We ensure all legal documents are correctly executed, funds are transferred properly, and the title to new home is officially transferred. Our lawyers strive to make the closing process as smooth and hassle-free as possible.
Step 7: Post-Closing Support
Even after the transaction is complete, our team remains available to address any further questions or issues that may arise.
Common Real Estate Legal Issues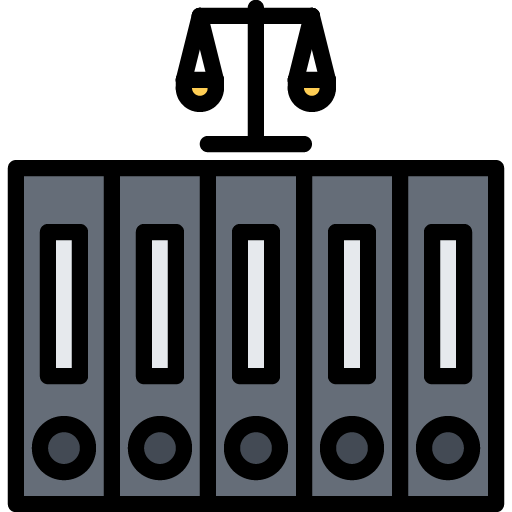 Contract Disputes
Real estate transactions often involve complex contracts. Misunderstandings or disagreements over contract terms can lead to disputes. Our lawyers ensure that all contracts are clearly drafted, fair, and legally binding to prevent such disputes. If a dispute arises, our experienced team is prepared to negotiate a resolution or represent you in civil litigation, if necessary.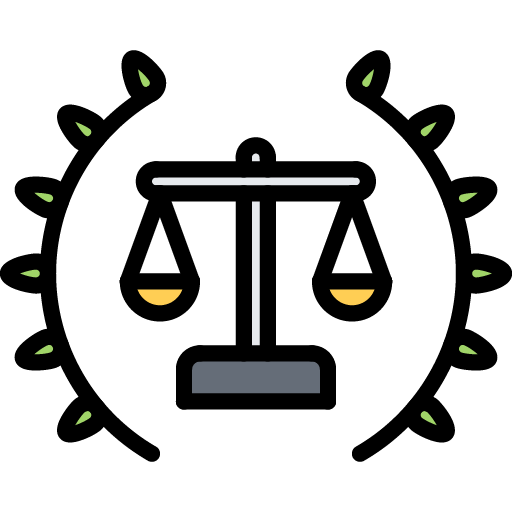 Title Defects
Title defects like unpaid liens, ownership disputes, or easements can impede property transactions. Our lawyers conduct thorough title searches and examinations to identify potential issues and address them proactively.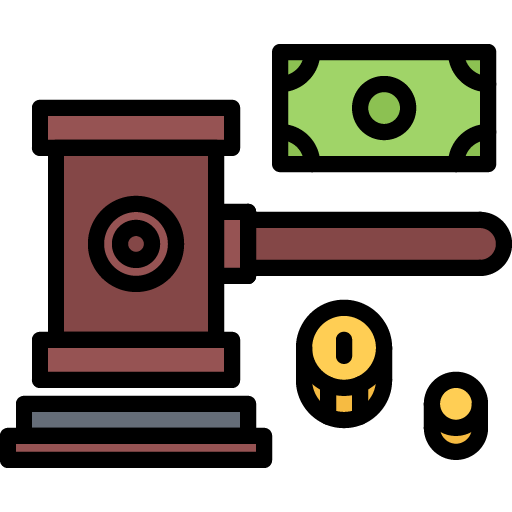 Financing and Mortgage Difficulties
Securing financing can be a challenging step in a real estate transaction. We help our clients understand their mortgage terms, ensure legal compliance, and liaise with lenders to address any legal issues.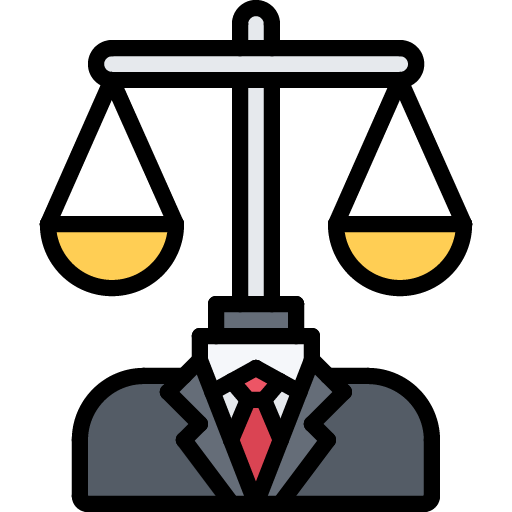 Disclosure Failures
Sellers are legally required to disclose certain information about the property, and failure to do so can lead to legal issues. GKlaw's real estate lawyers guide sellers through the disclosure process and help buyers understand and assess disclosures to ensure all parties are adequately informed.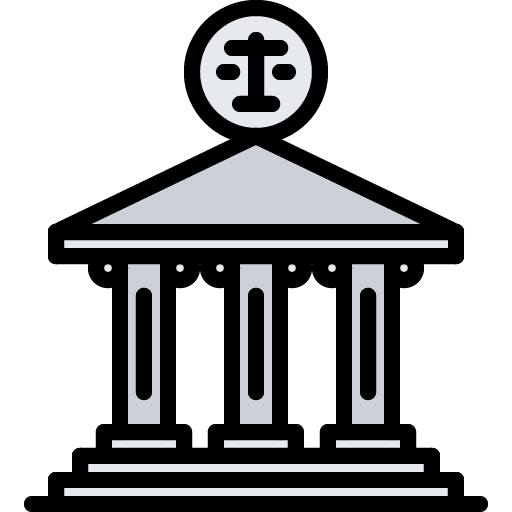 Zoning and Land Use Restrictions
Zoning laws and land use restrictions can affect a property's intended use. Our experienced lawyers can help interpret these restrictions, represent clients in zoning disputes, or assist your business in applying for variances or rezoning.
What does a real estate lawyer do?
A real estate lawyer specializes in legal matters related to property, from transactions to dispute resolution. They can represent buyers, sellers, or renters and are involved in every stage of a a property transaction throughout, including drafting and reviewing contracts, ensuring clear property titles, and facilitating smooth closings. They also handle disputes that might arise during or after a transaction.
When should I hire Ajax real estate lawyer?
While real estate laws vary by location, it's generally recommended to hire a real estate lawyer when buying or selling a property, particularly if it's a high-value transaction, involves complex contractual terms, or there are potential legal issues such as liens or disputes. Having a lawyer can provide invaluable legal protection and peace of mind.
How can a real estate lawyer help prevent potential issues in a transaction?
Real estate lawyers can foresee and mitigate potential issues through their extensive knowledge of property laws and experience in handling transactions. They can ensure that contracts are legally sound, conduct thorough title searches to prevent future ownership disputes, and guide you in adhering to local real estate regulations.
What makes GKlaw's real estate lawyers stand out?
GKlaw's real estate lawyers are experienced, knowledgeable, and dedicated to providing personalized client service. We understand the intricacies of real estate law and prioritize transparency and clear communication. Our lawyers are proactive problem solvers and work diligently to ensure your real estate transactions are handled smoothly and efficiently.
OUR SERVICES
Our Practice Areas
Services
Our Testimonial
Our Client Reviews
06
Alex ★★★★★ GK Law went way beyond our expectations. We worked on a sales deal and had an amazing customer service experience. Highly recommended.
Oxana C. ★★★★★ I have worked with Gabriel K. on a very challenging case for the sale of my cottage. Although the situation was quite complex, Gabriel was able to find a timely and best suitable solution that helped me with moving the sale of my cottage. His professionalism and dedication to meeting his clients' needs is excellent. I would highly recommend him to anyone.
Yuval B. ★★★★★ Always very helpful and fast
Eradj K. ★★★★★ GK Law team is awesome! They always pay attention to the minor details, I always feel my interests are put first. Communication channel is very open, and I have always felt my concerns were being heard and addressed. Always easy to reach, I didn't have to chase for answers.
Olga K. ★★★★★ Have been using this firm for the past 12 years. Have done many transactions so far. Keep coming back, like the straightforward approach to communication, the intensity and creative solutions to some of the complicated situations we have experienced so far. Will continue to work with Gabriel in the future! Highly recommend this firm to other clients!!!
Biljana S ★★★★★ Extremely satisfied with the services provided on purchasing the real estate property last month. Now, you should know that I am one of those clients who want to do some research first, ask ton of questions before making decision. Gabriel was very responsive, answering all of my concerns regarding the process. First impressions that came across are top-notch professional services; very knowledgeable!! His team is equally impressive.On top of it, loved the clear fee structure, no hidden fees so I could plan my closing cost without any surprises. One great helper for buyer was access to movesnap, online tool that provides you with all necessary info to setup utilities accounts and take care of the actual move. You get to appreciate it so much, having one thing less to track.Highly recommend GK Law services, I am sure you will be pleased and equally impressed as I was.
Armina L. ★★★★★ Very knowledgeable Real Estate lawyer. Very trusted and professional!Gabriel K. will close any problematic deal with no headache to you.
Jay F. ★★★★★ Gabriel and his staff are dedicated to their clients. Gabriel has the ability to take a difficult situation and turn it into a walk in park .I have always said Gabriel is the lawyer you want on your side when something doesn't go to plan.Thanks so much for taking care of my family and me in our Real Estate endeavours.
Ronen B. ★★★★★ If you need a reliable and knowledgeable real estate lawyer, look no further!!! My wife and I completed 3 transactions with Gabriel and all of our transactions were met with care and precision. We are happy to work with Gabriel and his team. We highly recommend his services. Price is competitive, service is excellent and most of all you can breathe easy knowing you are in the best of hands.
Renata A. ★★★★★ I have been using Gabriel's services for over 10 years. He's done both real estate closings and corporate deals for me and my clients. He is very professional and knowledgeable. His staff is fantastic, always very helpful and professional. I'm very happy with his services!!
Roberto V. ★★★★★ Excellent turn around time and all around responsive staff. Always a please working with GK law. They provide an excellent consistent closing service for all of my clients.
Diana G. ★★★★★ I've used Gabriel for several real estate closings over the last 8 years. He is very knowledgeable and I fully trust his expertise; which is why I continue to use his services and am comfortable referring him to others.
Villia D. ★★★★★ My family used Gabriel and his firm for few real estate transactions and I also referring my clients to KG law for several years and always have good fit backs from these who are using services of Gabriel and his team. Gabriel is very knowledgeable, professional and his team as well. They always trying things happened as easy as possible and for the benefit of the client. For sure I would continue referring clients to Gabriel and his team!
Anton K. ★★★★★ Most knowledgeable and effective!
GET IN TOUCH
Get in Touch Today
Contact Us
Ready to navigate the real estate legal landscape with confidence? Connect with our Ajax real estate lawyers today and take a step towards secure, efficient transactions.