Secure the future of your loved ones. Consult with GKLaw, the top estate services in Toronto, to draw up your will, power of attorney, and tax-efficient estate plan today. Don't wait until it's too late. Contact us now!
Wills and Estates Lawyers in Toronto: Protect Your Loved Ones and Legacy
A comprehensive and valid Estate Plan gives you peace of mind, knowing that your assets and your family's future are secured in the event of your death or incapacitating disability. An Estate Plan lets you divide your property, finances and assets as you see fit and cost-effectively.
At GK Law, we provide professional Wills and Estates legal services to achieve our client's objectives, regardless of the financial or business complexity involved. For over 15 years, our law firm has helped clients draft and review personalized Wills and Estate Plans that fit their specific needs.
A lot goes into writing your Estate Plan. Seeking legal advice and guidance ensures that you draft your Estate Plan correctly, in an easy-to-understand yet comprehensive language and in a manner that meets all your objectives and legal requirements. Contact GK Law Wills and Estates lawyers today to schedule a consultation and learn more about our estate planning legal services and how we can help you.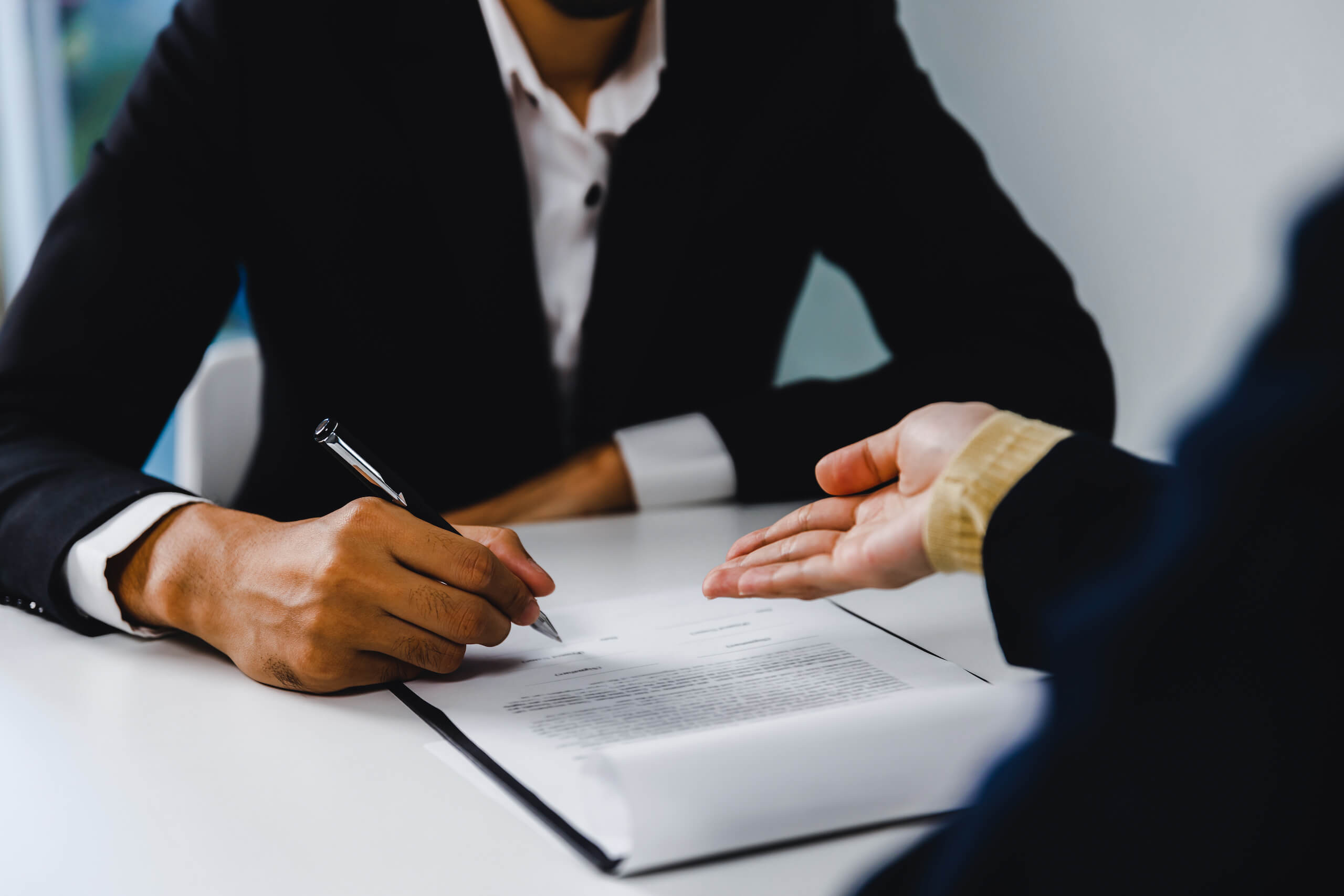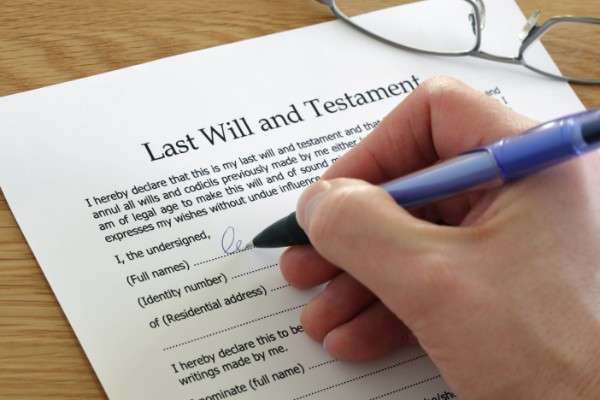 Our Real Estate lawyer will be happy to assist you with respect to any of our legal services
Our Services
Our Wills and Estate Services
Services
Drafting Wills
There are several reasons why drafting and having a legally binding Will is so important. The most important one is it details how your wealth and assets should be distributed among your intended beneficiaries in the event of your death. Also, if you have items you'd like to gift to specific persons, you can do so through a will. The duty of property and asset distribution is left to named executors, whom you trust to fulfill your wishes.
If you pass away without a will, your wealth and assets will be distributed per the provisions of the Ontario Succession Law Reform Act. In other words, the law will decide who benefits from your property, which can lead to family disputes and increased tax implications.
A will allows you to appoint a guardian and trustee for your minor children, ensuring that they land in safe hands in case anything happens to you before they become adults. Without a will, your children's future will be greatly impacted.
You should regularly update your Will to accommodate any changes in your life, such as the death of a beneficially, new asset acquisitions, the birth of a child and divorce. Regularly reviewing your Will ensures that it's in line with your wishes.
At GK Law, our estate lawyer is well-versed in the drafting, reviewing and preparation of Wills, including mirror Wills and corporate Wills. We help our clients create personalized Wills that fulfill their goals now and in the future. Contact us to learn more about our Will drafting services in Toronto.
Power of Lawyer
One of the most important parts of estate planning is preparing for the possibility of incapacity. Unfortunately, an accident or illness can occur, leaving you disabled or unable to make your own decisions. At GK Law, we can help you draft Powers of attorney that come into effect if you are incapacitated or unable to make decisions. There are two main types of Powers of Attorney.
The first one is the Power of Attorney for property. This gives an individual the power to make decisions regarding property, business matters and finances in the event that you're unable to make these decisions. Selecting a capable and trusted person as your attorney is invaluable as they'll make important decisions that will affect the future of your assets, business and family.
The second one is the Power of Attorney for personal healthcare. This gives a trusted individual the power to make medical and healthcare decisions on your behalf if you're incapacitated.
If you're incapacitated and don't have Powers of Attorney in place, the court will have to appoint a family guardian to make decisions on your behalf. This is an expensive and lengthy process that adds stress to an already difficult process. Having Powers of Attorney in place when you're suddenly disabled or unable to make decisions ensures a smooth transition of your medical and property matters for your family.
If you want to draft professional Powers of Attorney that clearly state your wishes, our estate planning lawyers can help. We'll also help in their administration to ensure that your wishes are respected.
Trusts
Trusts are created for specific reasons, such as caring for vulnerable dependents when you're unable to, educating children, creating philanthropic funds, or reducing probate taxes. In that regard, there are many types of trusts, including family trusts, education trusts, alter-ego trusts, spousal trusts and more.
A trust can be either a testamentary or inter-vivos. A testamentary trust comes into effect when one passes away and is usually part of the Will, while an inter-vivos trust is created and active when one is alive.
At GK Law, we are experienced and well-versed in establishing legally enforceable trusts. We help our clients create trusts to ensure funds are protected and used for their designated purpose in the most tax-efficient manner possible. Our estate lawyer also helps in the administration of trusts and, when it becomes necessary, variations of trusts.
Tax Planning
A good estate plan should have a tax plan that ensures the transfer of your wealth, businesses and property in the most tax-efficient method possible to minimize tax implications. For example, a wills and estates lawyer can advise you to transfer some of your assets or offer them as gifts to your chosen beneficiaries while alive.
Tax laws are always changing, but our experienced lawyers stay up to date and can help you devise a tax-structured estate plan per your individual needs. We work with your accountant and other financial advisors to develop the most tax-efficient plan possible.
At GK Law, we offer specialized tax advice that helps our clients navigate complex tax laws and draft a comprehensive estate plan. Get in touch with our Toronto lawyers today to benefit from specialized tax advice on your Estate Plan.
Probate and Estate Administration
Probate is a legal court process that aims to establish the validity of Wills and the authority of the named estate trustee or executor to administer the Will and estate plan. A Will can be processed without probate unless third parties, such as banks and land registry offices, are hesitant to rely on it before its validated by the court. If confirmation of the validity of the Will is necessary, our wills and estate lawyer can help you with the probate application process.
Estate administration involves the distribution of wealth, real estate, business and other assets per your Estate Plan and Will by the estate trustee. The estate administration process can be quite challenging for the trustee considering they just lost a loved one and may not be prepared for the wide range of duties assigned to them. Also, they need to account for all the assets to avoid liability issues and estate disputes.
As experienced and knowledgeable estate administration lawyers, we work with estate trustees guiding them through their duties and helping them avoid or resolve complications during the administration and probate process. If there is no Will, we represent our clients in court to ensure an administrator is appointed to manage and distribute the estate. Call us today for a free consultation on all your estate matters.
Estate Litigation
Wills and Estate disputes are usually filled with emotions and grief, which makes them complicated. At GK Law, we work with our clients to draw up Estate Plans and Wills in a way that avoids or minimizes the possibility of any legal disputes. However, if estate disputes arise, our Wills and estate litigation lawyers are experienced in handling a broad range of estate litigation matters, including Will contests, trustee disputes, passing of accounts, spousal claims, trust challenges, executor disputes and dependent support claims.
Our estate litigators are well-versed in Wills and Estate laws and are dedicated to clients' interests. They are also knowledgeable in other areas, including real estate and corporate law, which is usually beneficial in estate litigation matters. Our firm provides personalized Wills and estates legal services to protect our client's rights and interests throughout the estate litigation process.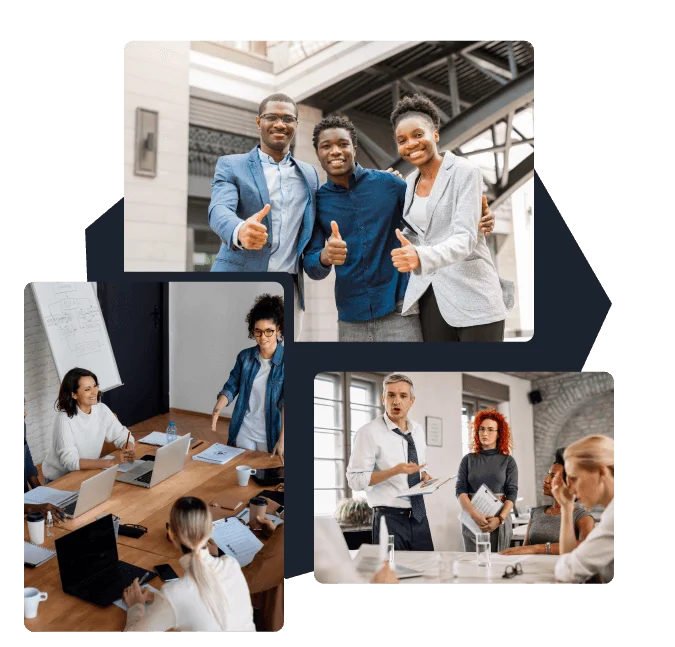 15+ Years of Experience
GK Law has over 15 years of extensive experience representing clients in the GTA in a broad range of Wills and Estates legal issues, including estate litigation, estate planning, drafting Wills, guardianship and trusts. Our team is always ready to take on challenging legal files that integrate our areas of specialties, including real estate law, corporate law, tax laws and mortgage finance. Our lawyer has extensive courtroom experience and can zealously represent you at any level of court in Ontario.
Committed to Our Clients
At GK Law, every client is important. We utilize our years of experience and vast estate law knowledge to provide efficient, high-quality legal services tailored to our client's legal needs. We understand that Wills and Estate matters are often emotional and challenging for families. Our firm offers guidance and practical advice, ensuring you have clarity on your legal matter and can make well-informed decisions. Get in touch for a free consultation with our Wills and Estates lawyer.
Cost-Effective Solutions
At GK Law, we provide high-quality, cost-effective solutions to all your legal needs. Our firm aims to handle every case quickly and effectively in a holistic approach, minimizing the possibility of future legal issues, which saves you money. However, if any issue ends in litigation, our lawyers have extensive trial experience and are ready to protect your rights and represent your interests.
OUR SERVICES
Our Practice Areas
Services
Our Testimonial
Our Client Reviews
06
Alex ★★★★★ GK Law went way beyond our expectations. We worked on a sales deal and had an amazing customer service experience. Highly recommended.
Oxana C. ★★★★★ I have worked with Gabriel K. on a very challenging case for the sale of my cottage. Although the situation was quite complex, Gabriel was able to find a timely and best suitable solution that helped me with moving the sale of my cottage. His professionalism and dedication to meeting his clients' needs is excellent. I would highly recommend him to anyone.
Yuval B. ★★★★★ Always very helpful and fast
Eradj K. ★★★★★ GK Law team is awesome! They always pay attention to the minor details, I always feel my interests are put first. Communication channel is very open, and I have always felt my concerns were being heard and addressed. Always easy to reach, I didn't have to chase for answers.
Olga K. ★★★★★ Have been using this firm for the past 12 years. Have done many transactions so far. Keep coming back, like the straightforward approach to communication, the intensity and creative solutions to some of the complicated situations we have experienced so far. Will continue to work with Gabriel in the future! Highly recommend this firm to other clients!!!
Biljana S ★★★★★ Extremely satisfied with the services provided on purchasing the real estate property last month. Now, you should know that I am one of those clients who want to do some research first, ask ton of questions before making decision. Gabriel was very responsive, answering all of my concerns regarding the process. First impressions that came across are top-notch professional services; very knowledgeable!! His team is equally impressive.On top of it, loved the clear fee structure, no hidden fees so I could plan my closing cost without any surprises. One great helper for buyer was access to movesnap, online tool that provides you with all necessary info to setup utilities accounts and take care of the actual move. You get to appreciate it so much, having one thing less to track.Highly recommend GK Law services, I am sure you will be pleased and equally impressed as I was.
Armina L. ★★★★★ Very knowledgeable Real Estate lawyer. Very trusted and professional!Gabriel K. will close any problematic deal with no headache to you.
Jay F. ★★★★★ Gabriel and his staff are dedicated to their clients. Gabriel has the ability to take a difficult situation and turn it into a walk in park .I have always said Gabriel is the lawyer you want on your side when something doesn't go to plan.Thanks so much for taking care of my family and me in our Real Estate endeavours.
Ronen B. ★★★★★ If you need a reliable and knowledgeable real estate lawyer, look no further!!! My wife and I completed 3 transactions with Gabriel and all of our transactions were met with care and precision. We are happy to work with Gabriel and his team. We highly recommend his services. Price is competitive, service is excellent and most of all you can breathe easy knowing you are in the best of hands.
Renata A. ★★★★★ I have been using Gabriel's services for over 10 years. He's done both real estate closings and corporate deals for me and my clients. He is very professional and knowledgeable. His staff is fantastic, always very helpful and professional. I'm very happy with his services!!
Roberto V. ★★★★★ Excellent turn around time and all around responsive staff. Always a please working with GK law. They provide an excellent consistent closing service for all of my clients.
Diana G. ★★★★★ I've used Gabriel for several real estate closings over the last 8 years. He is very knowledgeable and I fully trust his expertise; which is why I continue to use his services and am comfortable referring him to others.
Villia D. ★★★★★ My family used Gabriel and his firm for few real estate transactions and I also referring my clients to KG law for several years and always have good fit backs from these who are using services of Gabriel and his team. Gabriel is very knowledgeable, professional and his team as well. They always trying things happened as easy as possible and for the benefit of the client. For sure I would continue referring clients to Gabriel and his team!
Anton K. ★★★★★ Most knowledgeable and effective!
GET IN TOUCH
Speak to A Toronto Wills and Estates Lawyer
Contact Us
Are you looking to make an Estate Plan? Do you need professional legal help with any estate, Will, trust or probate matter? Get in touch with our experienced Wills and estates lawyer today for a free assessment of your case. Let us help you protect your future, assets, and your family's future.