Real Estate Lawyer Toronto
With thousands of transactions, we have seen a lot.
We have been there and we have done that
Why you need to use a Real Estate Lawyers in Toronto?
Toronto is one of the largest and most cosmopolitan cities in Canada. It comprises many neighbourhoods, including downtown Toronto, East End, West End, East York, North York, and Etobicoke, among several other wonderful regions.
As the capital of Ontario, Toronto has one of the largest real estate markets for commercial and residential properties.
Acquiring a new home, business premises, or any property in the Toronto real estate is a significant investment, and it requires detailed knowledge of the whole property acquisition process. This process is quite intricate, and the best way to navigate it is by enlisting the expertise of an experienced Toronto real estate lawyer.
GK Law is a committed real estate law firm with over 10 years of experience offering clients personalized services in real estate and business law. Our lawyers are well-versed with matters involving buying and selling real estate properties, including price negotiation, determining tax implications, title transfers, and checking title deeds to ensure that there are no liens listed against the property, among other real estate services.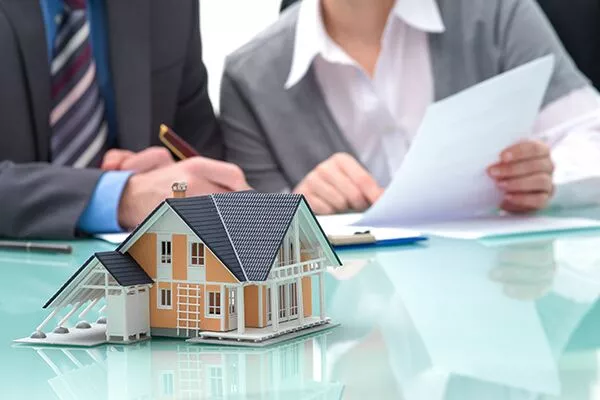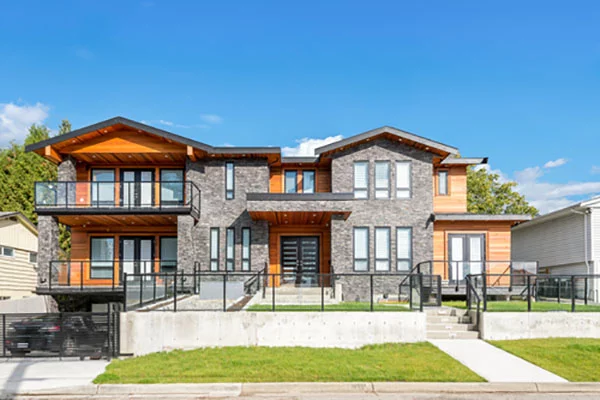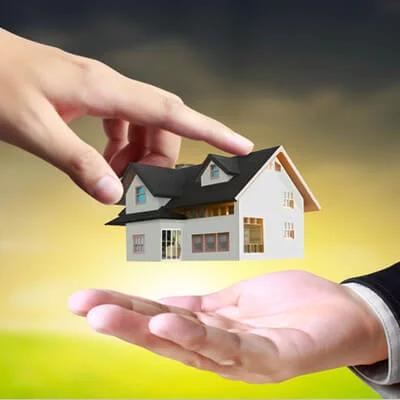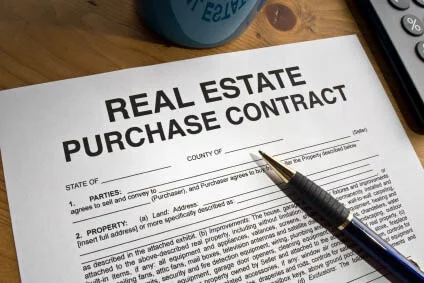 Real Estate
Although some real estate agencies offer to handle all your legal dealings, they may fail to disclose vital information, such as unpaid tax liens, which will prove detrimental after acquiring the property. If you have GK Law real estate lawyer by your side, they'll be able to uncover and disclose anything that might be wrong with any property. Besides, the real estate agent is not obliged by law to disclose everything, but your lawyer is legally bound to disclose every detail.
Enlist the services of the best real estate lawyers in Toronto and avert unexpected liabilities when purchasing a new home, business premises, or any other property.
If you are buying a new home in Toronto or GTA, a real estate lawyer will:
Our Real Estate lawyer will be happy to assist you with respect to any of our legal services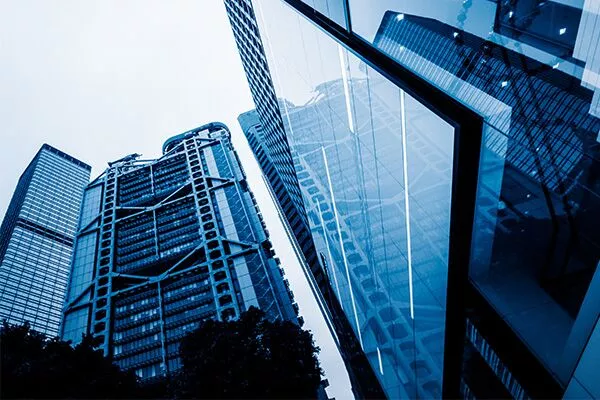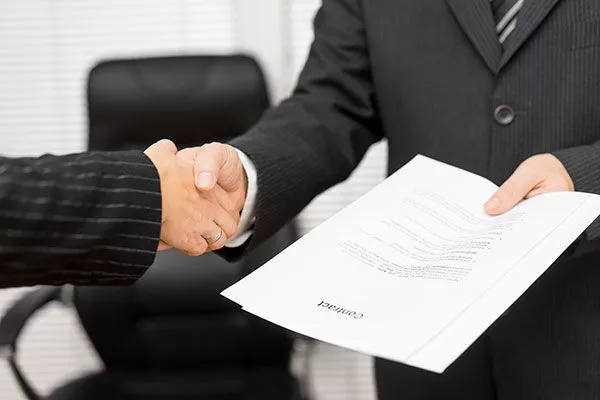 Commercial Real Estate Lawyer in Toronto
Commercial real estate
 is regarded by most investors as a stable long-term investment, as it tends to offer higher returns on any investment made. However lucrative it may sound, commercial real estate has many challenges and unforeseeable risks. This is why it's vital to work with an experienced real estate lawyer to protect your interests.
GK Law offers personalized services to individuals looking to acquire, lease, develop, or manage commercial properties. We have experienced lawyers with the expertise to handle real estate cases, including title searches, planning and development, land use, taxes, property acquisition and management to property disposition.
Whether you are a commercial property owner, developer, or an international investor, we represent your interests by handling all your commercial property transactions and protecting your current and future investments.
Contact GK Law for all your commercial real estate needs in Toronto. We will deal with all acquisitions, dispositions, negotiations, and disputes that may arise during your real estate dealings.
Residential Real Estate Lawyer Toronto
Purchasing a new home is one of the most significant and crucial decisions we make in our lives. It can be quite frustrating to acquire a home and end up with surprise liens, unpaid tax liabilities, or any other issues that your real estate agent failed to disclose. To avert possible property issues during and after the acquisition, and to navigate them if they arise, it\'s paramount to acquire the services of an expert real estate lawyer in Toronto. GK Law offers homeowners superior services by handling every purchase from start to finish and dealing with any complexities that may arise thereafter. Our real estate lawyers review sale and purchase agreements, run title searches to check for any liens against the property, and prepare and review other legal documents involved in the acquisition process. They do this while keeping you informed every step of the way. Every residential real estate purchase is unique, and our lawyers handle it with utmost care to ensure a suitable outcome for our clients. Whether you're purchasing a condominium, cottage, vacation home, or land for construction, our lawyers understand the complexities of each transaction, and they\'ll help you navigate the whole deal. If you\'re looking to purchase a residential real estate property in Toronto, contact GK Real Estate Lawyers for a complimentary initial consultation.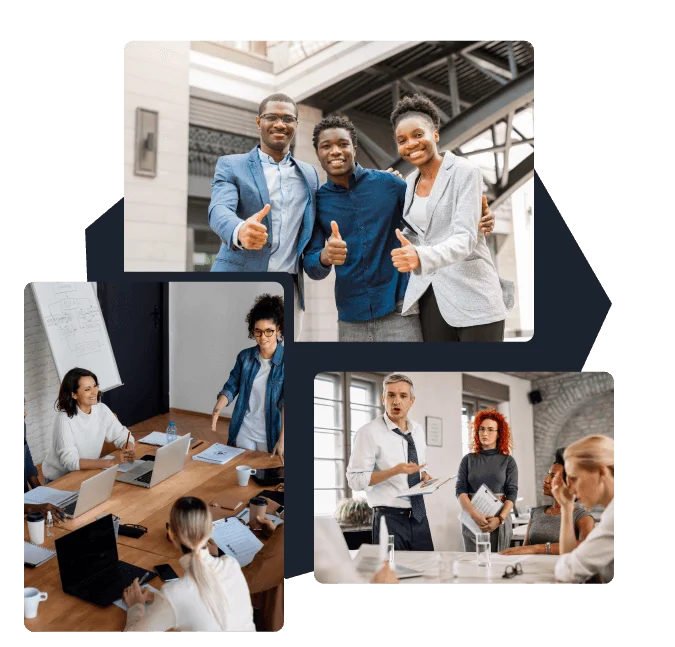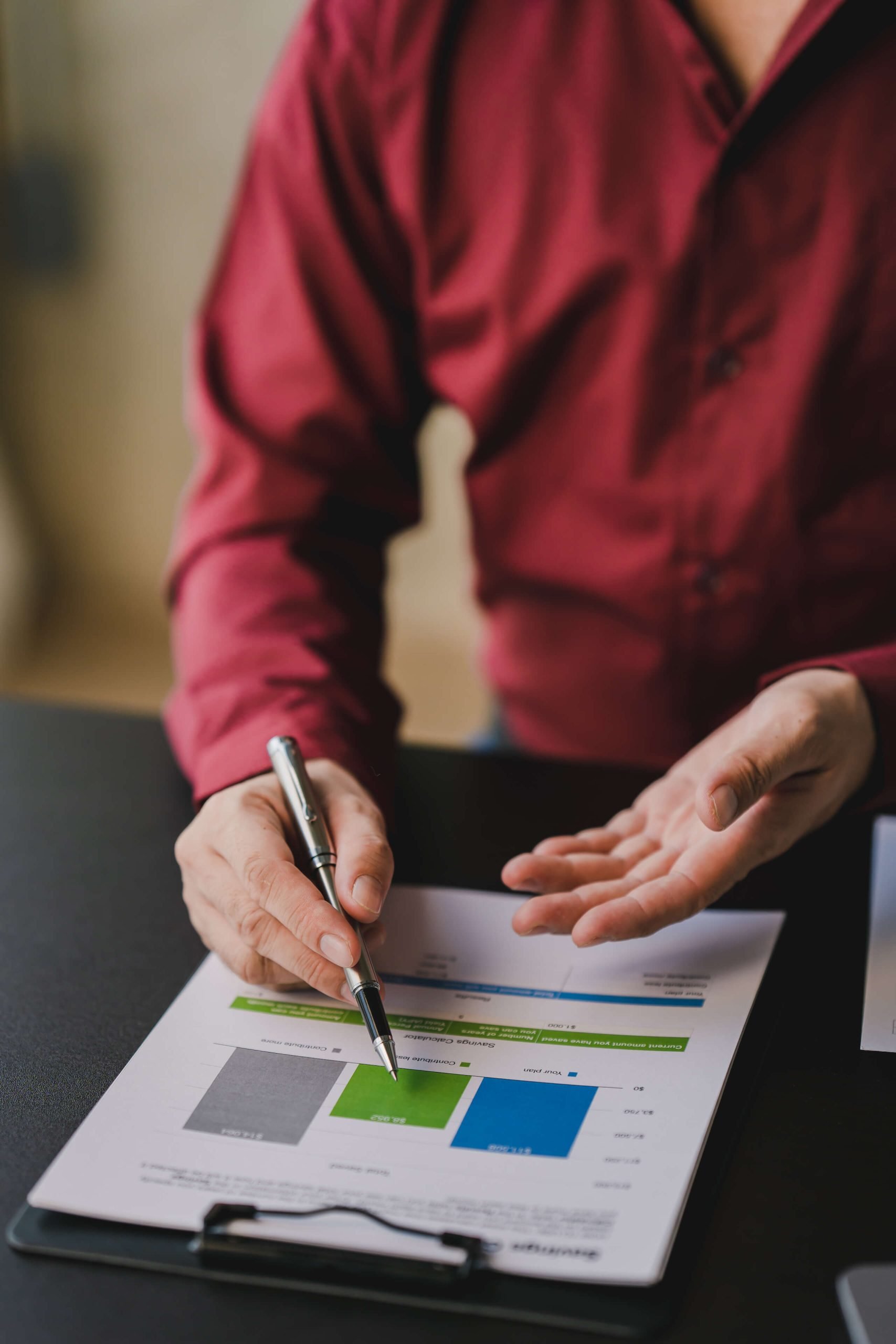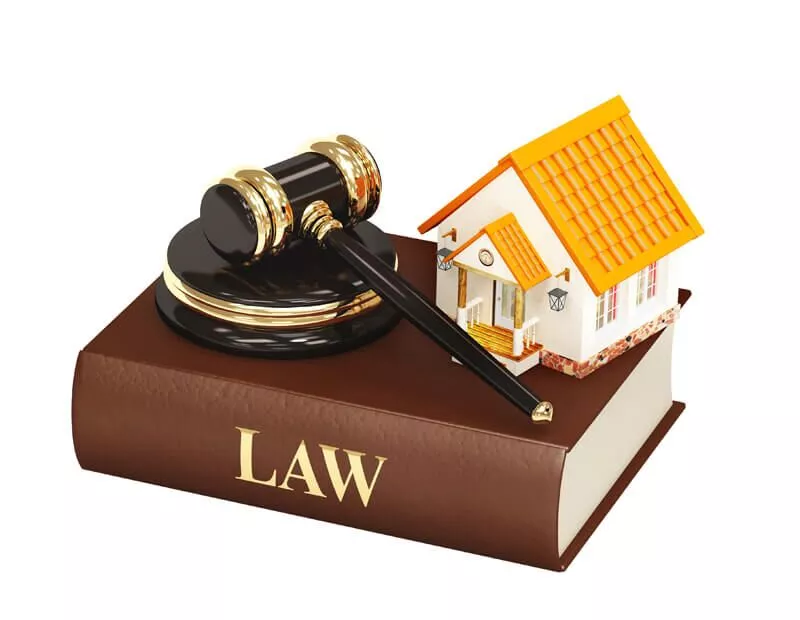 Why Hire a Toronto Real Estate Lawyer?
If you're worried that acquiring a real estate lawyer's services will cost you more when purchasing or selling property, think again! Real estate lawyers are a crucial part of any transaction.
Agreement of Purchase or Sale
Acquisition or disposition of property involves an agreement to purchase or sale (APS), which has many clauses that only a real estate lawyer can interpret correctly. This means that if you don't have legal counsel, you may not understand what the clauses mean, which might end up affecting the transaction later on. If you enlist the services of an experienced lawyer, they can review the APS agreement and negotiate better terms. If you're selling your residential property, a lawyer can also help you prepare all legal documents, including the APS.
What's more frustrating than buying a new commercial or residential property only to realize that there are liens against it or other legal issues? I can't think of anything worse than realizing that you acquired a property with legal problems, which you have to deal with as the new owner.
A real estate lawyer can run a title search to acquire vital information about the property before making your purchase. This information includes any outstanding taxes, prior ownership, liens and other vital details about the property. With all the knowledge about a property, including any issues surrounding it, one can negotiate for a better price or withhold from buying it.
Acquiring a residential or commercial property through mortgage comes with several legal agreements between you and the lender. An experienced Toronto real estate lawyer reviews the terms and conditions of the agreements, to ensure that they are outlined as agreed with the lender.
Acquiring or selling residential and commercial real estate properties involves a lot of legal documents. A real estate lawyer prepares the documents required for each transaction, ensuring that they include every detail. They also review the documents provided by sellers and lenders to protect the buyers from hidden charges and negotiate better terms.
Acquiring New Condominiums
Unlike regular homes, such as single-family homes, condominiums are more complex to acquire. They have a special type of title called the "strata title," and there are rules and regulations that owners are expected to follow. A real estate lawyer keeps you updated during the acquisition process and guides you through what is expected of you and the other strata owner.
This is the most critical part of the acquisition or disposition transaction. The deed, the closing statement, and other relevant closing documents must be prepared. A real estate attorney helps buyers and sellers prepare and review all property closing documents to ensure that everything is fair and in order. The documents are then signed and passed to the appropriate parties.
Real estate deeds and other appropriate documents need to be filed correctly at the local registry office and other government offices. A real estate lawyer understands the filing process more intimately, and they can submit the necessary documents, fast and efficiently, while navigating any issues.
Why Choose Us as Your Toronto Real Estate Lawyers?
GK Law has been handling commercial and residential real estate transactions for over 10 years. This has gained us insight and experience, which helps us protect our client's interests and rights in real estate and business dealings. We have closed over 10,000 unique transactions, and we continue to make our clients happy by closing more real estate cases by the day.
We are dedicated real estate lawyers, and our personalized services ensure that each of our clients is catered for as per their specific needs. Our lawyers handle everything during the transactions, including negotiations, title searches, preparing and reviewing documents, filing documents, and ensuring that our clients acquire properties with clean titles. We protect your investments.
At GK Law, we provide an initial complimentary consultation and a nonobligatory quote for our real estate and business law services. Contact us to make an appointment with the best real estate lawyers in Toronto. If you have any questions regarding real estate, check our FAQ section or contact us.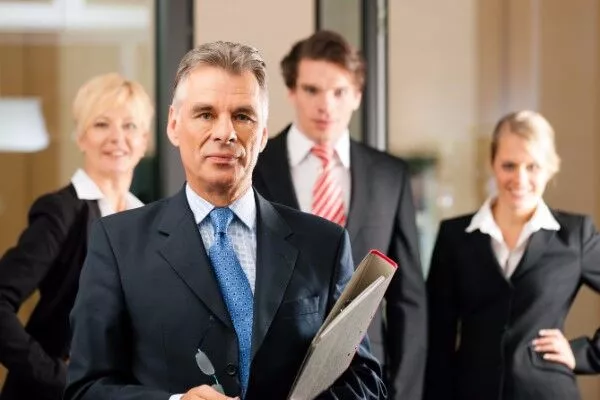 Experience
You need to be able to call your real estate lawyer, ask questions and have them answered with ease
Process
At GK Law, we take our business seriously
Team
Our real estate team is comprised of proactive, intelligent people.
Cost
We respect the gravity of the transaction and the stakes at play
OUR SERVICES
Our Practice Areas
Services
Our Testimonial
Our Client Reviews
06
Alex ★★★★★ GK Law went way beyond our expectations. We worked on a sales deal and had an amazing customer service experience. Highly recommended.
Oxana C. ★★★★★ I have worked with Gabriel K. on a very challenging case for the sale of my cottage. Although the situation was quite complex, Gabriel was able to find a timely and best suitable solution that helped me with moving the sale of my cottage. His professionalism and dedication to meeting his clients' needs is excellent. I would highly recommend him to anyone.
Yuval B. ★★★★★ Always very helpful and fast
Eradj K. ★★★★★ GK Law team is awesome! They always pay attention to the minor details, I always feel my interests are put first. Communication channel is very open, and I have always felt my concerns were being heard and addressed. Always easy to reach, I didn't have to chase for answers.
Olga K. ★★★★★ Have been using this firm for the past 12 years. Have done many transactions so far. Keep coming back, like the straightforward approach to communication, the intensity and creative solutions to some of the complicated situations we have experienced so far. Will continue to work with Gabriel in the future! Highly recommend this firm to other clients!!!
Biljana S ★★★★★ Extremely satisfied with the services provided on purchasing the real estate property last month. Now, you should know that I am one of those clients who want to do some research first, ask ton of questions before making decision. Gabriel was very responsive, answering all of my concerns regarding the process. First impressions that came across are top-notch professional services; very knowledgeable!! His team is equally impressive.On top of it, loved the clear fee structure, no hidden fees so I could plan my closing cost without any surprises. One great helper for buyer was access to movesnap, online tool that provides you with all necessary info to setup utilities accounts and take care of the actual move. You get to appreciate it so much, having one thing less to track.Highly recommend GK Law services, I am sure you will be pleased and equally impressed as I was.
Armina L. ★★★★★ Very knowledgeable Real Estate lawyer. Very trusted and professional!Gabriel K. will close any problematic deal with no headache to you.
Jay F. ★★★★★ Gabriel and his staff are dedicated to their clients. Gabriel has the ability to take a difficult situation and turn it into a walk in park .I have always said Gabriel is the lawyer you want on your side when something doesn't go to plan.Thanks so much for taking care of my family and me in our Real Estate endeavours.
Ronen B. ★★★★★ If you need a reliable and knowledgeable real estate lawyer, look no further!!! My wife and I completed 3 transactions with Gabriel and all of our transactions were met with care and precision. We are happy to work with Gabriel and his team. We highly recommend his services. Price is competitive, service is excellent and most of all you can breathe easy knowing you are in the best of hands.
Sophia K. ★★★★★ I have been using Gabriel's services for over 10 years. He's done both real estate closings and corporate deals for me and my clients. He is very professional and knowledgeable. His staff is fantastic, always very helpful and professional. I'm very happy with his services!!
Roberto V. ★★★★★ Excellent turn around time and all around responsive staff. Always a please working with GK law. They provide an excellent consistent closing service for all of my clients.
Diana G. ★★★★★ I've used Gabriel for several real estate closings over the last 8 years. He is very knowledgeable and I fully trust his expertise; which is why I continue to use his services and am comfortable referring him to others.
Villia D. ★★★★★ My family used Gabriel and his firm for few real estate transactions and I also referring my clients to KG law for several years and always have good fit backs from these who are using services of Gabriel and his team. Gabriel is very knowledgeable, professional and his team as well. They always trying things happened as easy as possible and for the benefit of the client. For sure I would continue referring clients to Gabriel and his team!
GET IN TOUCH
Needs Help? Let's Get in Touch
Contact Us