Durham Real Estate Lawyer
The legal landscape of residential real estate in Ontario is a complex one, full of potential pitfalls. Like David Reiss, we appreciate the analytical approach to understanding the intricate laws and regulations surrounding property transactions in the Durham Region, Toronto, and surrounding areas like Oshawa, Pickering, Whitby, Bowmanville, and Innisfil. Our attorneys at GKLaw guide you through each step, ensuring your transactions are compliant, protecting your interests in the long run.
The Importance of Expertise in Real Estate Law
The realm of real estate law is nuanced and ever-evolving, making expertise in this field, including family law, a cornerstone for successful property transactions. Much like Sam Glover, who embodies the essence of delivering practical advice, we at GKLaw are driven by the ethos of empowering our clients with the requisite knowledge to navigate the legal landscape confidently. Our seasoned experts delve beyond mere legal representation, extending a wellspring of valuable advice on the manifold intricacies that characterize property transactions. Our objective is to foster a seamless, hassle-free process from the outset to the closure of the deal, ensuring our clients are well-versed and protected every step of the way.
A blend of David Reiss's analytical acumen and Daniel Gershburg's relatable legal narrative further enriches our approach, fostering a holistic understanding of real estate law that resonates with our clients' needs and concerns.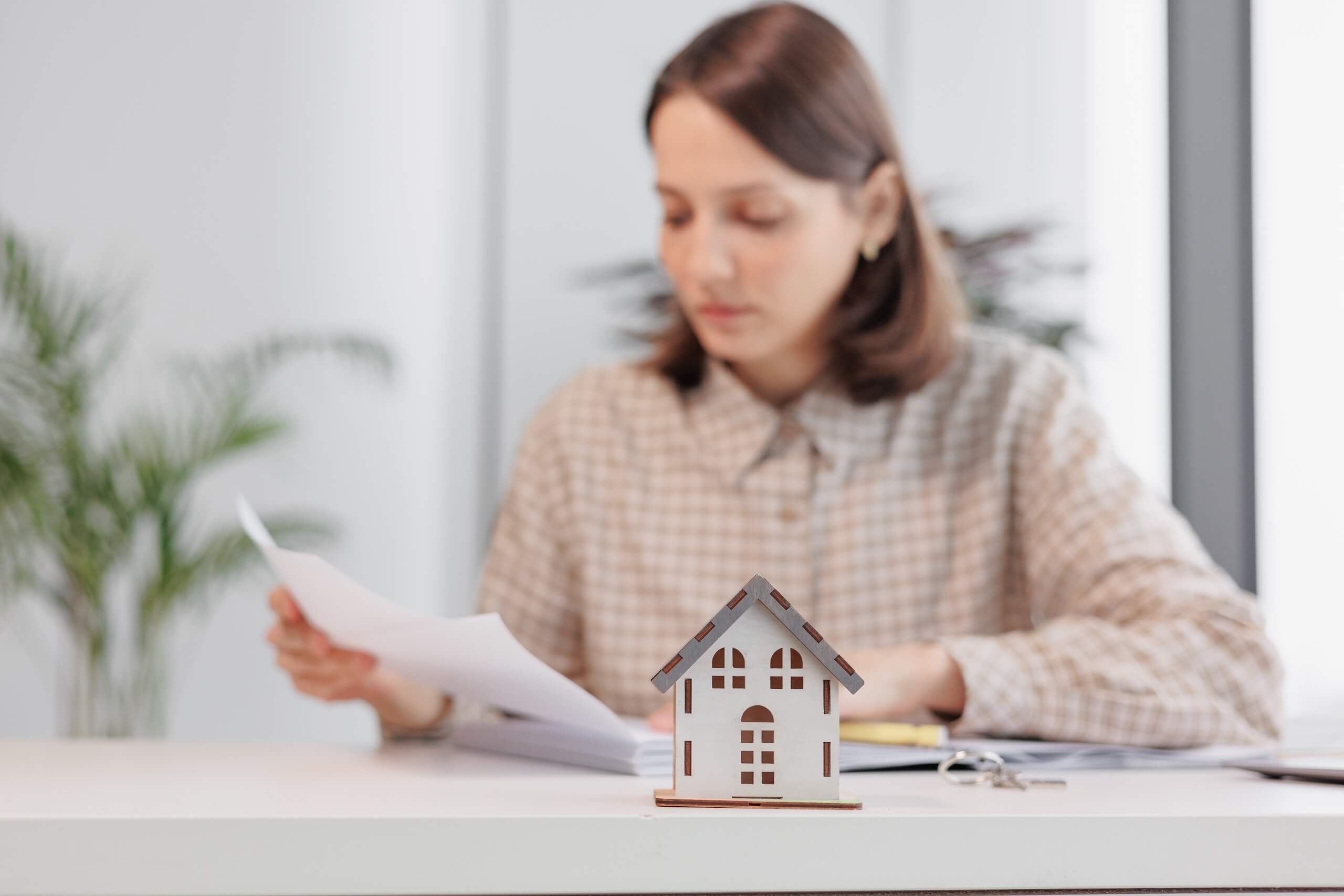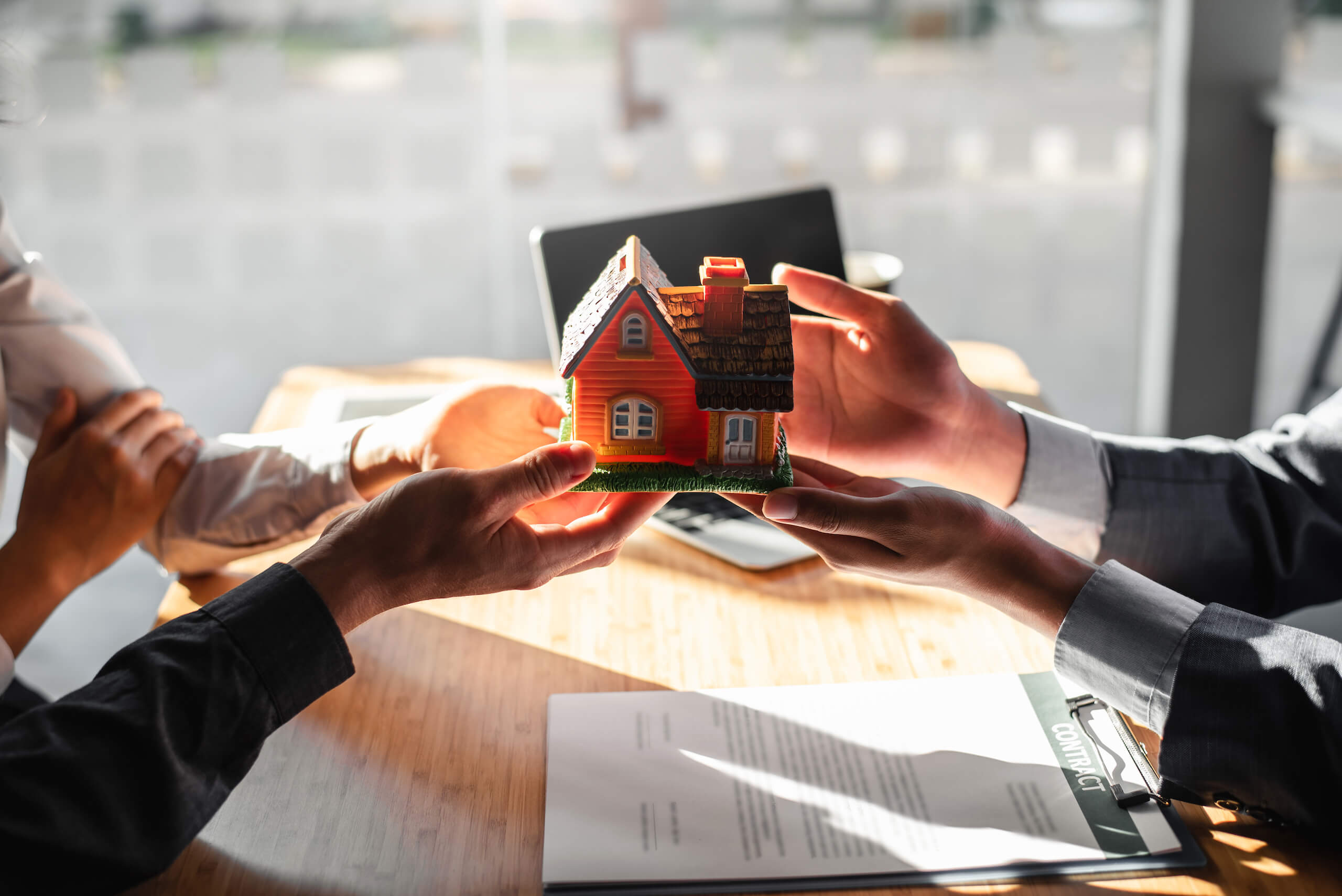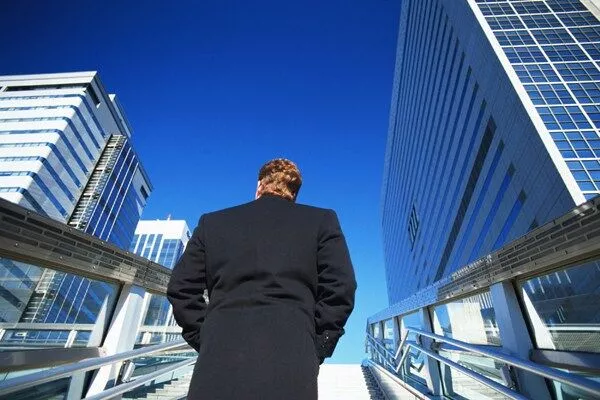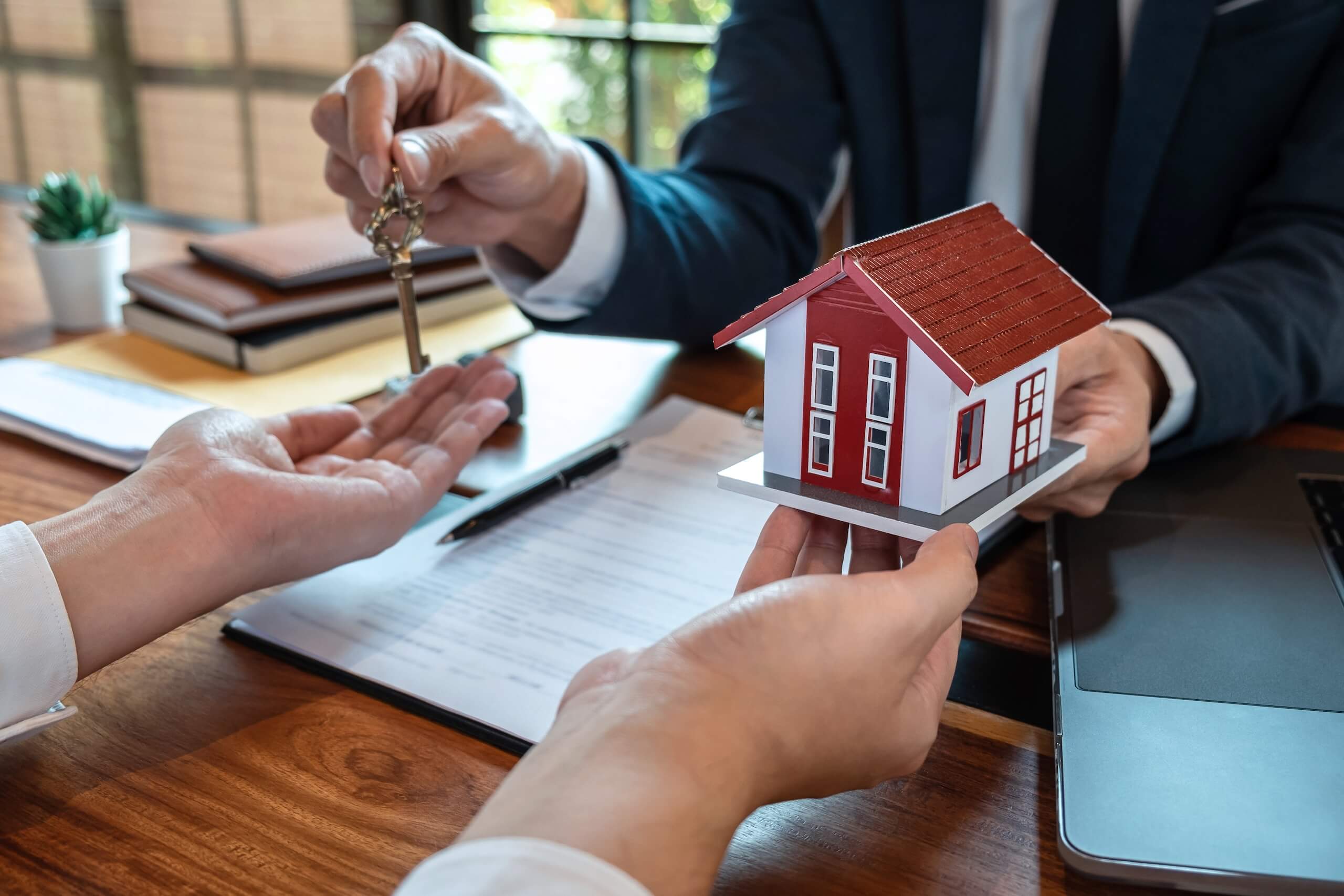 How GKLaw Simplifies Real Estate Transactions?
Real Estate
Real estate transactions can often be bogged down by legal jargon and complex procedural requirements, which can be daunting for many. At GKLaw, we take it upon ourselves to demystify these complexities, breaking down the legal terminology and processes into digestible information. Our approach is twofold: firstly, we streamline the processes involved, making them as straightforward and efficient as possible. Secondly, we maintain open communication with our clients, explaining each phase of the transaction in a clear, understandable manner. In conjunction with our Business Law practice, we ensure that our clients are protected in the purchase, financing, or sale of commercial Real Estate. Commercial Real Estate often involves longer and more detailed Contracts to protect you from substantial financial risk.
Range of Services Provided by GKLaw in Durham, Ontario
In the realm of real estate, having adept legal services is paramount to ensuring transactions proceed smoothly in Durham Region and beyond. At GKLaw, we provide a comprehensive suite of real estate services tailored to cater to all aspects of property transactions, including acquiring a new home. Here's a breakdown of the services we offer in Durham Region and across Ontario:
Contract Review and Negotiation
Contracts are the bedrock of real estate transactions. We meticulously review contracts to ensure they are in your best interest and free from any unfavorable terms. Our seasoned attorneys also represent you in negotiations, ensuring the terms agreed upon are favorable and protect your interests in Ontario and across Canada.
Title Search and Insurance
A thorough title search is crucial to ascertain the legal status of the property you are acquiring in Durham Region or other parts of Ontario. Our diligent team conducts exhaustive title searches to uncover any potential issues that could impede the transaction. Additionally, private lenders, banks, trust companies, and credit unions have refinancing options for almost any real estate undertaking, and we can help you navigate through these options. We also help secure title insurance to safeguard you against any unforeseen claims against the property.
Closing Representation
The closing process of a real estate transaction is a critical phase in Durham Region and other areas in Ontario. Our attorneys provide stellar closing representation, ensuring all the legal documents are handled proficiently. We ensure a seamless transition of ownership while keeping you informed at every step.
Lease Agreements
Whether you are a landlord or a tenant in Durham Region, having a well-drafted lease agreement is crucial. We provide expert assistance in drafting, reviewing, and negotiating lease agreements, ensuring they comply with local real estate law and serve your best interests.
Land Use and Zoning Issues
Land use and zoning regulations in Durham Region and across Ontario can significantly impact how you can use your property. Our team provides insightful counsel on land use and zoning issues, helping you navigate the complex legal services landscape. Whether you're facing zoning restrictions or seeking permits, our attorneys are here to guide you through the process.
Our Real Estate lawyer will be happy to assist you with respect to any of our legal services
Why Choose GKLaw for Your Real Estate Needs
Real Estate
Navigating the legal intricacies of real estate transactions requires a blend of relatable legal knowledge and a hands-on approach, hallmarks of our service delivery at GKLaw. Our ethos resonates with the practical, down-to-earth legal insights shared by Daniel Gershburg, making us a distinguished choice not only in the Durham region but also in the wider Ontario and Toronto areas. With this exciting expansion of our practice, we have added experienced law clerks to our real estate law team, further enhancing our ability to meet the needs of our growing community.
Our Team's Experience and Expertise
Meet our seasoned team of legal experts who bring a wealth of experience in helping individuals and businesses navigate the real estate landscape.
Testimonials from Satisfied GKLaw Clients
Our clients' satisfaction speaks volumes about our commitment to delivering exceptional service. Discover their experiences working with GKLaw.
Deep Understanding of Local Real Estate Laws
Our team's in-depth comprehension of the local real estate laws in Durham positions us to provide tailored advice that caters to the unique requirements of the region's real estate landscape.
Proven Track Record in Successful Transactions
Our proven track record in facilitating successful real estate transactions speaks volumes about our expertise and commitment to client satisfaction.
Testimonials from Satisfied GKLaw Clients
Nothing speaks louder than the satisfied voices of our clientele. Their testimonials are a testament to our unwavering commitment to delivering exceptional legal services in the real estate domain.
Real Stories of Real Estate Success
Discover real stories from our clients who have navigated the real estate terrain successfully with the dedicated support of our GKLaw team.
Strong Community Engagement
Our engagement with the local community reflects our genuine interest in fostering a well-informed and legally protected real estate market in Durham.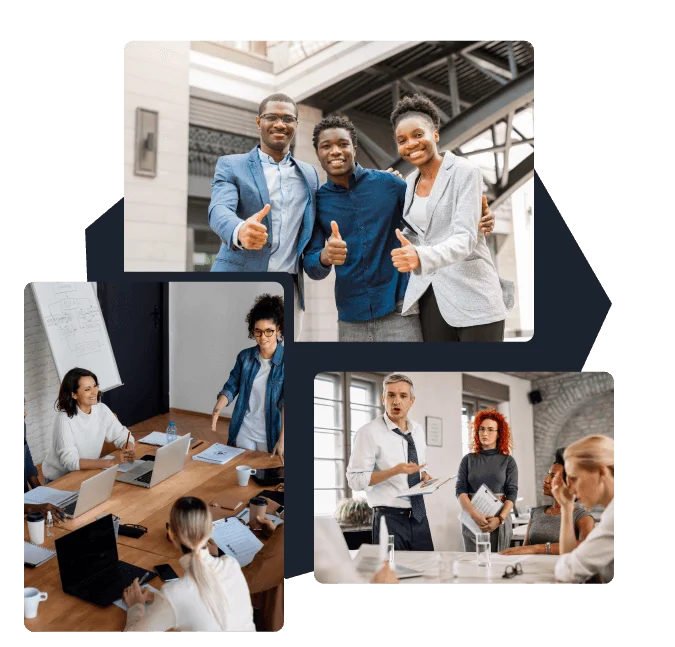 OUR SERVICES
Our Practice Areas
Services
Our Testimonial
Our Client Reviews
06
Alex ★★★★★ GK Law went way beyond our expectations. We worked on a sales deal and had an amazing customer service experience. Highly recommended.
Oxana C. ★★★★★ I have worked with Gabriel K. on a very challenging case for the sale of my cottage. Although the situation was quite complex, Gabriel was able to find a timely and best suitable solution that helped me with moving the sale of my cottage. His professionalism and dedication to meeting his clients' needs is excellent. I would highly recommend him to anyone.
Yuval B. ★★★★★ Always very helpful and fast
Eradj K. ★★★★★ GK Law team is awesome! They always pay attention to the minor details, I always feel my interests are put first. Communication channel is very open, and I have always felt my concerns were being heard and addressed. Always easy to reach, I didn't have to chase for answers.
Olga K. ★★★★★ Have been using this firm for the past 12 years. Have done many transactions so far. Keep coming back, like the straightforward approach to communication, the intensity and creative solutions to some of the complicated situations we have experienced so far. Will continue to work with Gabriel in the future! Highly recommend this firm to other clients!!!
Biljana S ★★★★★ Extremely satisfied with the services provided on purchasing the real estate property last month. Now, you should know that I am one of those clients who want to do some research first, ask ton of questions before making decision. Gabriel was very responsive, answering all of my concerns regarding the process. First impressions that came across are top-notch professional services; very knowledgeable!! His team is equally impressive.On top of it, loved the clear fee structure, no hidden fees so I could plan my closing cost without any surprises. One great helper for buyer was access to movesnap, online tool that provides you with all necessary info to setup utilities accounts and take care of the actual move. You get to appreciate it so much, having one thing less to track.Highly recommend GK Law services, I am sure you will be pleased and equally impressed as I was.
Armina L. ★★★★★ Very knowledgeable Real Estate lawyer. Very trusted and professional!Gabriel K. will close any problematic deal with no headache to you.
Jay F. ★★★★★ Gabriel and his staff are dedicated to their clients. Gabriel has the ability to take a difficult situation and turn it into a walk in park .I have always said Gabriel is the lawyer you want on your side when something doesn't go to plan.Thanks so much for taking care of my family and me in our Real Estate endeavours.
Ronen B. ★★★★★ If you need a reliable and knowledgeable real estate lawyer, look no further!!! My wife and I completed 3 transactions with Gabriel and all of our transactions were met with care and precision. We are happy to work with Gabriel and his team. We highly recommend his services. Price is competitive, service is excellent and most of all you can breathe easy knowing you are in the best of hands.
Sophia K. ★★★★★ I have been using Gabriel's services for over 10 years. He's done both real estate closings and corporate deals for me and my clients. He is very professional and knowledgeable. His staff is fantastic, always very helpful and professional. I'm very happy with his services!!
Roberto V. ★★★★★ Excellent turn around time and all around responsive staff. Always a please working with GK law. They provide an excellent consistent closing service for all of my clients.
Diana G. ★★★★★ I've used Gabriel for several real estate closings over the last 8 years. He is very knowledgeable and I fully trust his expertise; which is why I continue to use his services and am comfortable referring him to others.
Villia D. ★★★★★ My family used Gabriel and his firm for few real estate transactions and I also referring my clients to KG law for several years and always have good fit backs from these who are using services of Gabriel and his team. Gabriel is very knowledgeable, professional and his team as well. They always trying things happened as easy as possible and for the benefit of the client. For sure I would continue referring clients to Gabriel and his team!
GET IN TOUCH
Needs Help? Let's Get in Touch
Contact Us