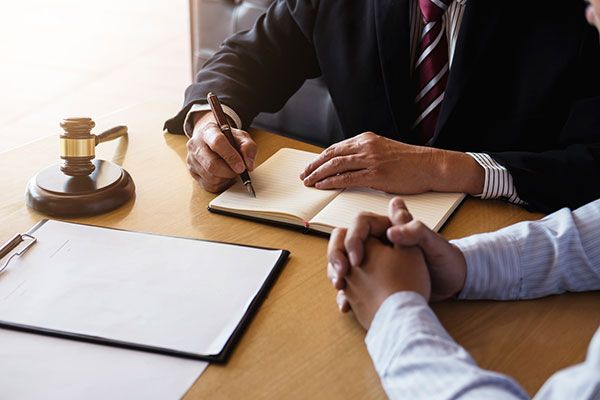 How to Choose a Good Real Estate Lawyer | 5 Simple Tips
Choosing a good Residential Real Estate Lawyer might be difficult, especially if you're busy with other time-consuming tasks during the selling process or buying process. Having a good real estate attorney is essential when it comes to real estate transactions. Whether buying or selling property, dealing with a legal matter related to real estate can be confusing and overwhelming. We have created a 5 step checklist to help any consumer in the marketplace make an informed decision about hiring a lawyer for their residential transactions.
1. Reach the Law Society of Upper Canada to determine if the lawyer:
(a) licensed to practice law in Ontario;
(b) insured in real estate;
(c) subject to any restrictions or custody;
(d) or has been disciplined.
GK Law is a Toronto-based firm licensed to practice law in Ontario. We offer real estate insurance and never have been disciplined or subject to any limitations or confinement. Our real estate lawyers can help you with drafting and reviewing real estate contracts and legal documents, negotiating with the other party and dealing with any legal issues that may arise.
2. Contact experienced lawyers to determine the scope and extent of their Toronto/GTA real estate positive experience.
GK Law has been practicing law in Ontario for over FIFTEEN YEARS and has experience closing smooth over ten thousand transactions for residential and commercial property in Toronto/GTA/Ontario. Our team of lawyers also has great residential and commercial buyers reviews. 
3. Check if the registration fees and disbursements included in the quote are comprehensive, preventing unpleasant monetary surprises on closing costs. Quotes frequently do not disclose the lawyer's disbursements/expenses (for which the lawyer expects to be reimbursed) or mortgage work fees throughout a typical sale or purchase type of transaction. Don't forget to ask about title registration too. In Ontario, real estate lawyers are required to register the title of the property in your name after the purchase is complete. This is an important step in protecting your ownership rights.
If you are buying a property, make sure that your fees and payments include all of the legal work involved in the purchase and mortgage. If you are selling a property, make sure your costs and expenses have all of the legal work involved in selling and paying off the mortgage.
All costs and disbursements, including mortgage work, are included in our quotes. Unless the lawyer specifies otherwise, occurrences out of the ordinary course are not included in a lawyer's quotation.
4. Seek referrals from previous clients, friends, real estate agents, mortgage brokers, mortgage lenders, insurance agents and bankers. Word of mouth and legal reviews usually conveys the best advice.
5. Make sure there is a good personal relationship between you and the real estate law office and that you feel you can easily work with a real estate law firm.